Was sind Head to Head oder auch H2H Wetten?
Die Head to Head Wette oder auch H2H Wette genannt ist eine beliebte Wettart, die aus dem englischen übersetzt Kopf an Kopf bedeutet.
Man stellt sozusagen zwei Konkurrenten im direkten Vergleich gegenüber.
Bsp. Formel 1
Fahrer 1 vs Fahrer 2 – Wer beendet das Rennen besser platziert?
Bsp. Tennis
Spieler 1 vs Spieler 2 – Wer gewinnt das Spiel?
Außerdem wird diese Bezeichnung bei dem einen oder anderen Buchmacher für Draw no Bet (bei Unentschieden Geld zurück) verwendet.
Hier wird einfach eine 3-Weg-Wette zu einer 2-Weg-Wette gemacht und man bekommt im Falle eines Unentschiedens sein Geld zurück.
Möchtest du mehr zum Thema Head to Head Wetten erfahren?
Das könnte dich auch interessieren: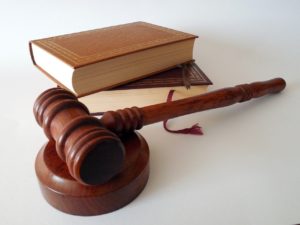 Den 15. Oktober 2020 haben sich vermutlich die wenigsten Sportwetter in Deutschland im Kalender notiert. Dennoch stellt dieser Tag einen gewissen Einschnitt im Wettverhalten vieler dar.
Weiterlesen »